Cirro E Liquids - Did it change? Where can I get the Cirro Vape Juice today?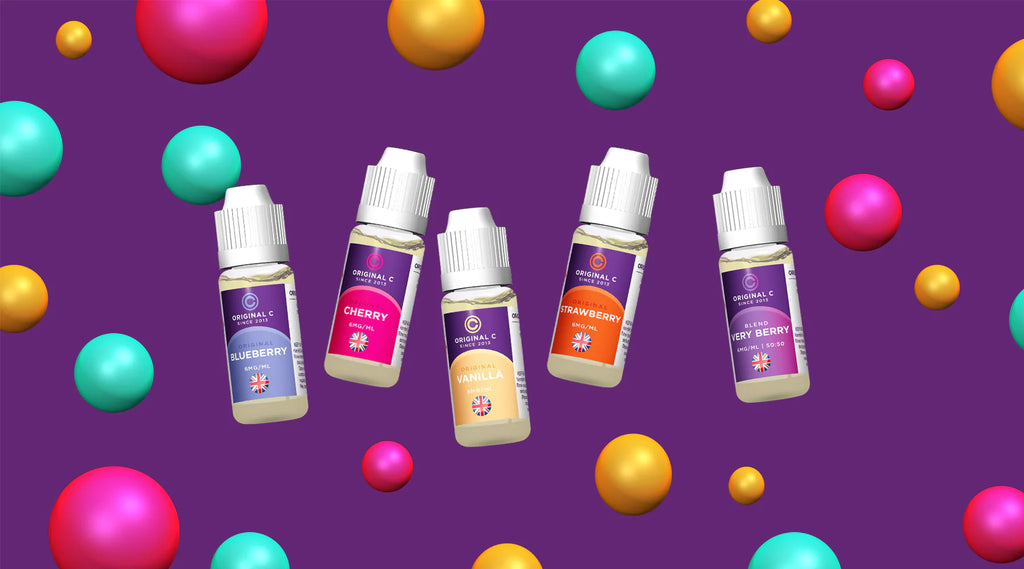 Has Cirro E Liquid Changed Flavour & Strenghts?
If you've been a loyal Cirro user for some time, you've likely observed the recent shifts in flavors and the overall vaping experience. These alterations can be attributed to Cirro's strategic decision to relocate the production of their e-liquids to Europe, resulting in changes to their flavor recipes.
In 2021, Cirro made the strategic decision to shift their manufacturing operations to Poland as part of an effort to lower production expenses. Nevertheless, this move led to modifications in the recipe ingredients and the PG:VG ratio, resulting in a significant and noticeable difference in taste.
Who makes the original Cirro E Liquid today?
The good news, nothing has changed for us and you. Cirro has switched liquid manufacturers, resulting in drasstic changes to the flavor and strengths of the cirro eliquid offered now. But if you are looking for the original recipes, strenghs and PG:VG ratios we have you covered. We are the manufactuer of the original cirro eliquids. So you can trust, that the flavors remain completely unchanged from what you kmow and love.
Cirro eliquid had its origins in manufacturing right here in the UK under Lumo Liquids, which is the parent company of Original C. For many years, up until 2021, Lumo Liquids diligently crafted the Cirro brand, using the same recipe they had developed back in 2013 when Cirro was first introduced.
Where to buy Cirro eliquid today?
Now, you have the opportunity to acquire the authentic, original-tasting Cirro brand of e-liquid directly from us. Take your pick from the flavors you've cherished over the years, from the refreshing menthol and classic tobacco to the full range of Cirro flavors, including blackcurrant, blueberry, strawberry, and everything in between! We're delighted to offer enticing deals to our valued customers, ranging from free samples for those who want to explore, a fantastic multi-buy 4 for 3 offer, to an impressive 40% discount for new customers eager to rediscover that beloved Cirro flavor.
Did my (Original DC) Cirro Flavours change?
The recognisable flavours that have had a recipe change since the move are listed below. And yes, good news - you can buy all of them from our website. Just click the link below to navigate to the product page for more information.
Which device is best for (Original C) Cirro e-liquid?
Original C vape juice is ideally suited for vape kits commonly referred to as MTL (Mouth to Lung) e-cigarette starter kits. MTL vaping mirrors the inhalation style of cigarette smokers, making these vape kits a preferred choice for ex-smokers and newcomers to vaping.
What are (Original C) Cirro Eliquid standards?
At Original C, we have proudly held the MHRA European GMP certification for a remarkable 25 years. We stand as the sole UK manufacturer operating at this elevated standard, assuring you of the utmost product quality. On our premises, we boast a dedicated, custom-built laboratory equipped with seasoned experts who meticulously test our e-liquids, scrutinizing every aspect from the raw ingredients to the final product. With this commitment to excellence, we not only meet but consistently exceed the essential standards mandated by TPD, ensuring your complete confidence in our products.
What exactly did change for the Cirro E Liquids?
Below is a brief recap of the main changes to that are not Cirro Eliquids not offered by Original C who is the original manufactuer of the Cirro Eliquids recipes from 2021. If you do have any questions, just message us and we are happy to chat.
The shift in manufacturing for the most beloved flavors has resulted in a decline in taste quality.
Perfectly balanced PG/VG ratio was modified which adversely impact the vaping experience.
There is no longer a Union Jack Symbol on bottle and/or statement of made in the UK.