E-Liquid vs Nic Salt: Which is Right for You?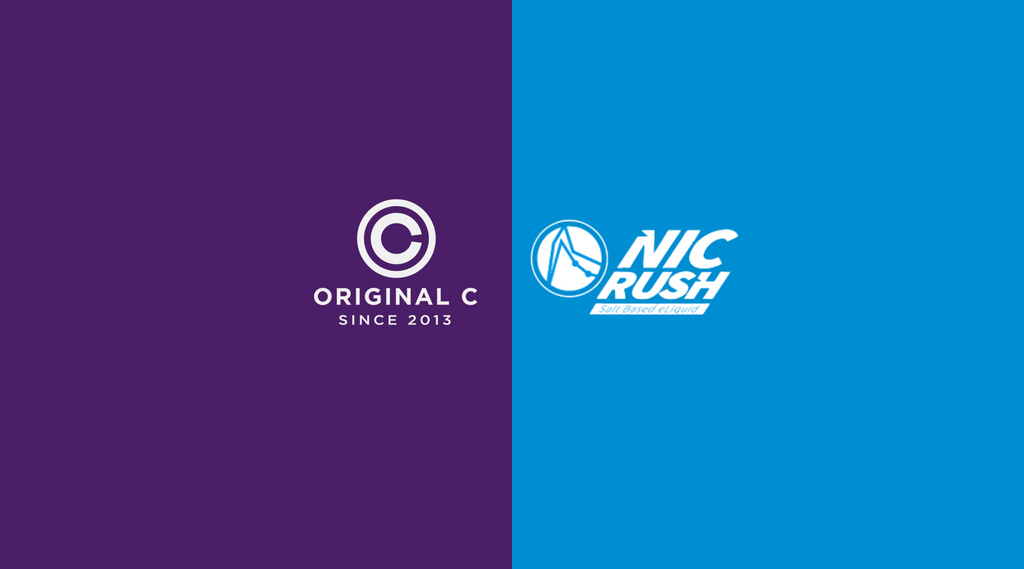 At Original C we stock both single flavour and blended flavour e-liquids using the original Cirro recipe. Alongside this we also sell the nic salt e-liquids from Nic Rush, offering an alternative for smokers looking to quit their bad habit. With so much new vaping terminology to understand when starting your vaping journey, the difference between various products may not be so obvious.

The team here at Original C hear from many vapers asking "what is the difference between a traditional e-liquid and a nic salt?". Here we have compared the two formulas of e-liquids, providing you the benefits of both, helping you to decide which of these is right for you.

Traditional e-liquids

Traditional e-liquids are those you see available online and in stores most regularly. Available from Original C in a variety of the popular original Cirro flavours. These are created using a freebase nicotine formula. Containing no additives and available in a selection of flavours and nicotine strengths, traditional e-liquids currently remain the most popular with vapers.

What are nic salts?

Nic salts are some of the latest products to be released by the vaping industry. Without getting too complicated and going into the science behind these formulas, Nic salts allow for greater nicotine consumption. They have been designed specifically for those vapers who want to curb their cravings. Providing a longer lasting nicotine hit, without having to vape so often! They are an ideal option for those who have long intervals between vaping.

Are nic salts right for you?

If you are curious about nic salts and are wondering if these would be right for you, consider if you fit into the following criteria:
Your main goal is to quit smoking and curb your cravings

 

You have tried regular e-liquids but did not enjoy the vaping experience

 

You want higher nicotine levels that are not available from a regular e-liquid
Nic salts are not only made for experienced vapers or long-term smokers, but these can also be used by anyone. The choice is yours. We always recommended trying different e-liquids and flavours to begin with, to find what works for you. With the multi-buy deal we offer at Original C, this couldn't be easier!

The benefits of nic salts

Nic salts offer a number of benefits, including: 
Faster nicotine delivery – meaning the effects of nicotine are felt much sooner

 

Thanks to this, vapers find they often don't need to use their device as regularly
A smoother vaping experience, for those who do not enjoy the harsh "throat hit" a traditional e-liquid may deliver, particularly at higher doses
The difference between e-liquid and nic salts 
Here we have highlighted some key differences between traditional e-liquids made using freebase nicotine, as opposed to Nic salts made using a nicotine salt formula. 
Traditional e-liquids are much more readily available and come in many more flavours than nic salts
Nic salts are generally available and most popular in 20mg

 

nicotine strengths

 

Traditional freebase e-liquids are more suited to those looking for low and medium nicotine strengths

 

Traditional, freebase e-liquids are compatible with a wider range of devices

 

Both are great for smokers hoping to quit smoking traditional cigarettes