Best sweet vape flavours 2021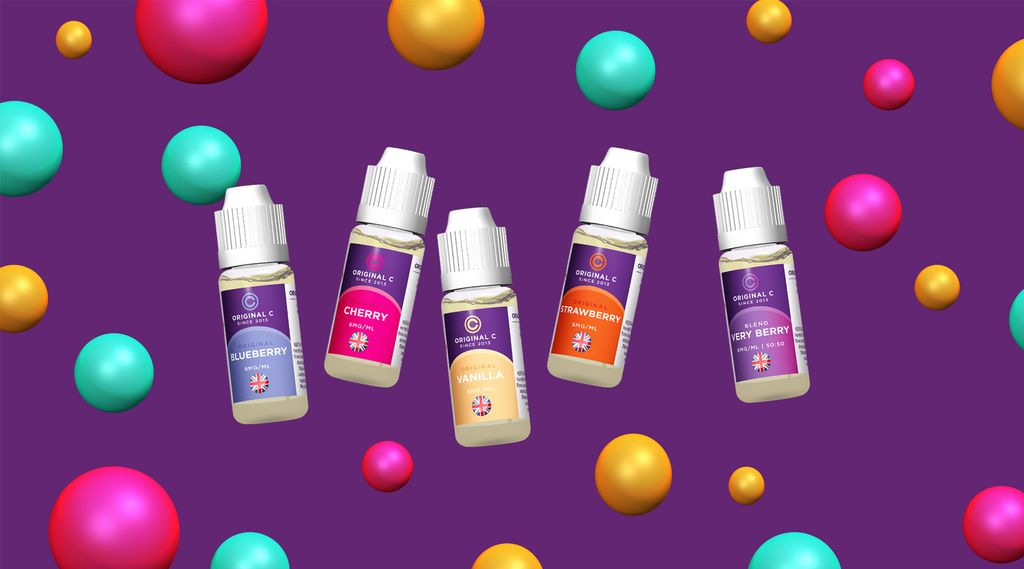 The sweet category of vape flavours is one of the most popular but there are a lot of choices in sweet flavours, and you might not know which to choose. Whether you're new to vaping, or are just looking for the best flavours to try, our list of the best sweet vape flavours in 2021 will help guide you to your next go to e-liquid flavour.
1) Strawberry Sensation
Everyone knows the sweet, juicy flavour of a strawberry, it is an extremely popular fruit that has found its way into a range of products from yogurts to milkshakes, desserts, and e-liquids. Capturing the delicious taste of a strawberry is not an easy task, especially with a product like an e-liquid which runs the risk of having a synthetic aspect to it. However, Original C Strawberry Sensation has got it right and if you're looking for the best sweet vape this is a flavour not to be missed.
2) Vanilla Sundae
Who doesn't love a vanilla sundae on a hot summer's day? Now you can get that sweet vanilla hit in your vape with Original C Vanilla Sundae flavour e-liquid. It's a delicate ice cream taste that is extremely popular with dessert fans and has quickly become a best seller for 2021. If you've got a sweet tooth Vanilla Sundae is perfect for you to indulge with.
3) Very Berry
This flavour gives you a delightful blend of dark berry fruits that is another top seller in the sweet vape flavour category. The fresh taste of berries will bring your tastebuds to life and satisfy that sweetness you are looking for. However, what's great about this flavour and the other fruity options that come under the sweet category is that they also appeal to those who aren't looking for a super sweet hit. By this I mean they are sweet enough but not over the top, it's a nice balance that will please everyone.
4) Blueberry
This is one of the classics. A lot of crazy new flavours have come out for vapes over the years which is what has made it so difficult to find the best ones, there is just so much choice. If you want to keep it simple then you can't go wrong with Original C Blueberry. The best brands and flavours are the ones that don't go overboard promising crazy flavours that they cannot achieve and ultimately disappoint users. As you can tell from the best sellers we have seen so far, a high-quality sweet flavour that is just what it says on the label is important to customers.
5) Cherry Bomb
For our final best sweet flavour e-liquid we have another fruity choice in Original C Cherry Bomb. Perhaps not the sweetest on our list, but certainly satisfies that desire for sweetness, if you are looking for something not overly strong in that category. Cherries are known for walking the line between sweet and tart and you will get the same experience with the Cherry Bomb e-liquid. It takes you through a range of different taste sensations that you can't help but love.
So, that concludes our list of the best sweet vape flavours of 2021 according to our top sellers of the year so far. A lot of classic fruity tastes are popular with our customers as they are not only sweet but also light and fresh, exceeding all expectations. At Original C we go above and beyond to provide our customers with products that are made to the highest standards and carry on the flavours they loved under the Cirro name. We hope you have found something that has caught your interest in this article, and you can find the best sweet e-liquid flavours for you from our list to suit your personal likes and tastes.