Stay safe by buying safe Vaping & E-Cigarette devices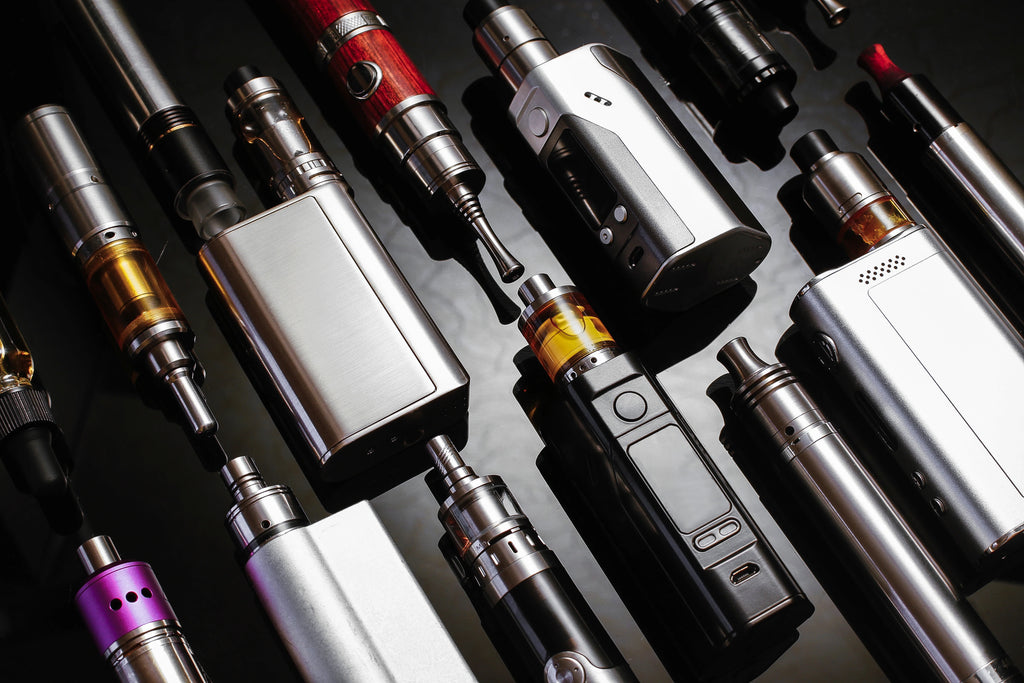 According to th e Guardian Unlimited, data obtained through freedom of information requests has revealed that trading standards authorities in the UK have confiscated millions of illegal and potentially harmful vaping products over the past three years. Experts warn that this represents just the "tip of the iceberg," as a flood of non-compliant vapes continues to pour into the country. The influx of these products poses serious health risks, with concerns mounting over their impact on public safety, particularly among young people.
Alarming Seizures of Illicit Vaping Products: According to information obtained from 125 local authorities, more than two and a half million illegal e-cigarettes have been seized since the beginning of 2020. Trading standards at Hillingdon borough council in west London alone accounted for 1,352,063 of these seizures, with the area surrounding Heathrow airport being a prime location for the arrival of unlawful vapes.
Non-Compliant Vapes and Potential Dangers: These confiscated e-cigarettes do not adhere to UK legal regulations and may have higher nicotine concentrations, contain banned substances, or possess oversized nicotine liquid tanks. Previous analyses have shown that illicit vapes often contain significant levels of lead, nickel, and chromium, further exacerbating the potential risks they pose to consumers.
The "Tip of the Iceberg" and Influx from China: Experts, including Kate Pike from the Chartered Trading Standards Institute, suggest that the seized vapes represent only a fraction of the non-compliant products being sold in UK stores. Pike warns that the situation is akin to a "tsunami," with a significant number of illegal vapes flooding the market, primarily originating from China
Concerns over Youth Vaping and Call for Ban on Disposable Vapes: The increasing popularity of vaping among young people in the UK has raised alarm bells, prompting calls for an outright ban on disposable vapes. These brightly colored products with a variety of flavors appeal to youth, and their long-term health impacts remain uncertain.
Accessibility and Widespread Availability: Non-compliant vapes are particularly attractive to underage consumers due to their affordability and easy accessibility in places where age verification is less likely to be enforced. Research indicates that approximately one-third of the vaping products sold in UK stores may be illegal, contributing to the challenge of protecting public health and preventing addiction among children and adults.
Need for Stronger Regulations and Enforcement: Stakeholders in the vaping industry are urging stronger enforcement of regulations to address the issue of illegal vaping products effectively. They emphasize the importance of treating illegal vapes as seriously as counterfeit cigarettes. Retailers can identify potentially dangerous vapes by examining the advertised puff counts, as those exceeding 500-700 puffs usually lack appropriate testing and safety measures.
Addressing the Problem: Enforcement and Education: Trading standards officers are taking action by visiting retailers to provide guidance, remove illegal products from the market, and ensure measures are in place to prevent sales to minors. In addition, the government has allocated £3 million in funding for an illicit vapes enforcement squad, which will conduct test purchases, remove banned products, and address underage sales. A call for evidence has also been launched to explore further measures to reduce youth access to and use of vaping products.
The UK is facing a concerning surge in illegal and unsafe vaping products, with millions of such products seized by trading standards authorities in recent years. The prevalence of non-compliant vapes poses significant risks to public health, especially among young people. Strengthening regulations, enhancing enforcement efforts, and increasing awareness about the dangers associated with illicit vapes are critical steps toward ensuring the safety and well-being of consumers.