Black Friday Sale - Bar Salt Shots & Nicotine Pouches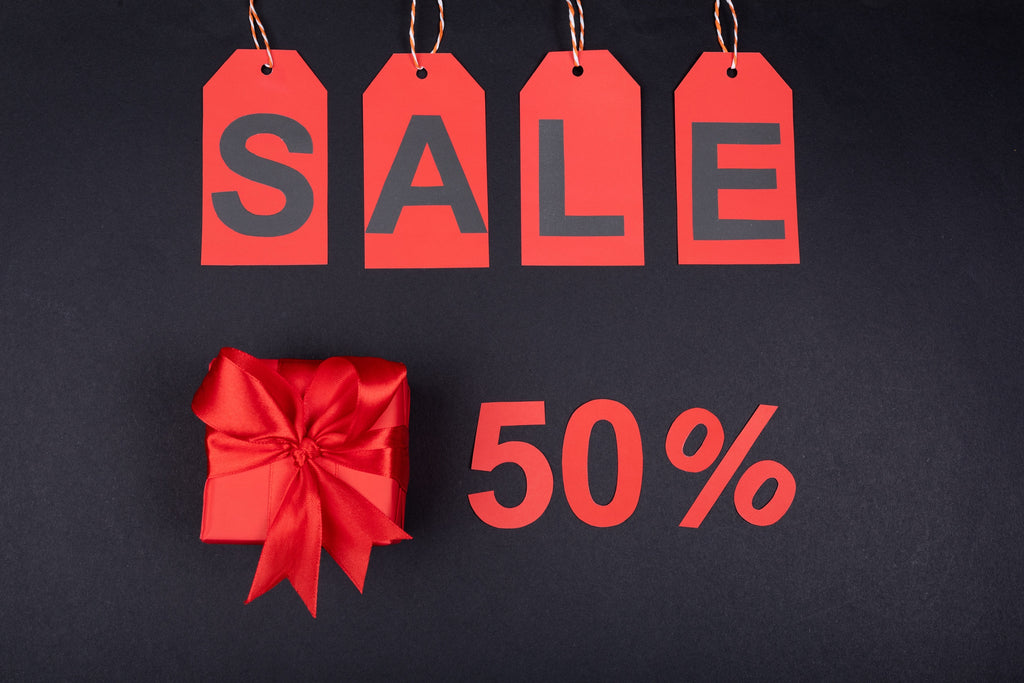 Black Friday Savings are here - for HIIT Bar Shots & HIIT Nicotine Pouches!
It's that time of the year again – Black Friday is just around the corner, and we're rolling out a vaping experience like never before! Prepare to be amazed as we bring you an incredible 50% off on our premium HIIT Bar Shot liquids & HIIT Nicotine Pouches. Get ready to dive into unparalleled savings and elevate your vaping game to new heights or finally act up on that long standing desire to beat your smoking habit!
Unmatched Discounts for HIIT Bar shots & HIIT Nicotine Pouches.
We believe in giving you the best value for your buck as the days get shorter and colder. Enjoy a massive 50% off on our range of Bar Salt Shots & Nicotine Pouches...It's not just a sale, it's a vaping revolution at half the price!
Customization at Your Fingertips with HIIT Bar Shots.
For the vapers who seek the great flavours of disposable devices, but don't want to throw their money out with each device, they buy our 10ml HIIT Bar Shots ! 
Our HIIT Reload Device allows you to refill & recharge at least 10 times, while we offer 9 amazing flavours providing a vaping experience personalised just for you. 
Enjoy the smooth throat hit thanks to 20mg Nic Salts and be satisfied with the perfect PG VG ratio to match its flavour and nicotine strength - delivering the best vaping experience possible! Who needs disposables?.....Vaping shouldn't cost the earth !
PLUS….If your order is over £ 50.00 nett… we will send you one Reload Device worth £7.50….. absolutely free !
HIIT Bar Shots represent a revolutionary approach to customising the vaping experience. In using our new Nicotine salt formulation at 20mg, HIIT Bar Shots provide a much smoother throat hit than traditional e-liquids whilst providing the Nicotine HIIT you desire, this coupled with 9 outstanding new & adventurous flavour profiles guarantee you an outstanding vaping experience!   
The Hiit Reload device stands out as a hybrid-disposable innovation, seamlessly combining convenience, reusability, and versatility in a single vape kit. This user-friendly device allows vapers to easily refill & recharge the non-replaceable pod with their preferred e-liquid up to 10 times before disposal, offering a sustainable and cost-effective solution. With a potential of up to 5,000 puffs over its lifetime, the Hiit Reload ensures an extended vaping experience. The built-in 650 mAh rechargeable battery enhances the device's longevity, while the 0.8ohm resistance of the in-built coil provides ample power for an enduring, all-day vape.
Elevate Your Nicotine Experience with Nicotine Pouches.
Our Nicotine Pouches redefine simplicity and satisfaction. Experience the pure essence of nicotine without the fuss of traditional smoking. With 3 great flavours (mint, lemon & mango), this Black Friday is your chance to beat your smoking habit.
Nicotine pouches offer a convenient and discreet alternative for individuals seeking the stimulating effects of nicotine without the need for traditional smoking or vaping. One of the key benefits lies in their smoke-free nature, eliminating concerns about second hand smoke and associated odours. The portability and ease of use make nicotine pouches suitable for various settings, allowing users to enjoy nicotine satisfaction discreetly.
Additionally, these pouches come in an array of flavours and strengths, providing a customizable experience for users to tailor their nicotine intake according to their preferences. With no need for combustion, nicotine pouches present a cleaner option for nicotine consumption, making them a popular choice for those looking to break free from the rituals of traditional smoking.
--------
At Original C, we're gearing up for a Black Friday like no other. Join us on this journey of savings, flavours, and a vaping experience that goes beyond the ordinary. The countdown begins – get ready to unleash the savings and make your 2023 Black Friday a flavour rich vaping spectacle or the time that you beat smoking!